Chicago Architecture / Design Firm
In 1985, Sara "Betsy" Gensburg had a small child whom she wanted to spend more time with. So, she quit the architecture firm she was working for at the time and opened up her own practice. Early on, Gensburg Ltd's clients were mostly real estate developers and firms. While we've expanded our client base immensely, many of those original clients are still with us today.
Since its inception, Gensburg Ltd has provided quality, value-driven architectural design services for small business owners, real estate developers, and design-build firms. We are committed to providing quick, communicative, and accessible service to our clients.
People like to work with us because we listen to and understand their project goals without overcomplicating the design process. Our clients also appreciate that they can obtain any of our services a la carte. We love working with clients who have a clear vision for their space, understand the realities of project timelines, and are open to collaborating with our talented and knowledgeable team.
What started as a solution to Betsy's personal and career goals has steadily grown into a full-service architecture firm for the Chicagoland area and many states across the country. Gensburg Ltd continues to be woman-owned and operated and is an equal opportunity employer.
We are licensed to practice architecture in

Colorado, Florida, Georgia, Illinois, Indiana, Iowa, Kansas, Kentucky, Michigan, Missouri, North Carolina, Ohio, Tennessee, Texas, and Wisconsin. Our project markets include Daycares, Dental Offices, Industrial, Medical Offices, Medical Spas, Office/Retail/Commercial, Restaurants & Bars, Salons & Spas, and Veterinary Care Facilities & Animal Hospitals.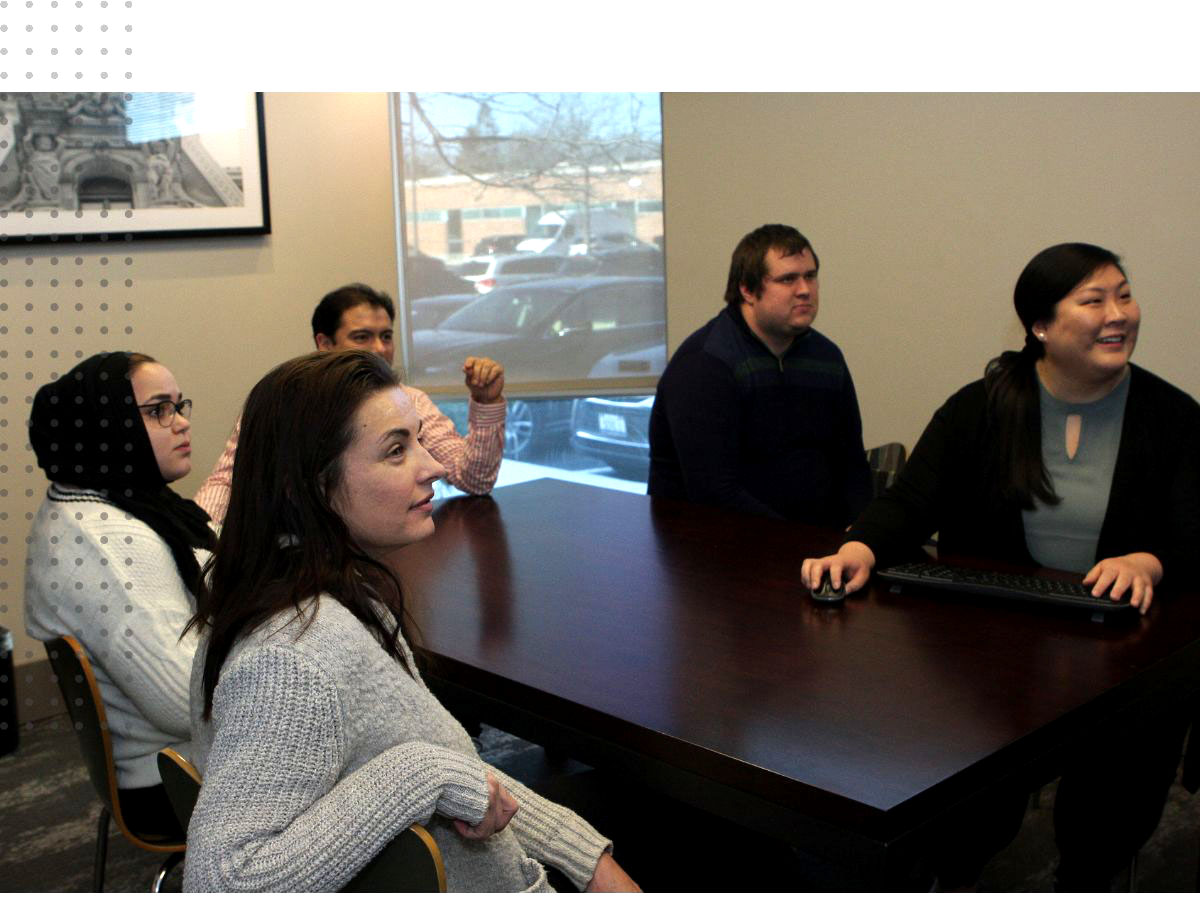 Consider us your in-house architect!
At Gensburg Ltd, we are dedicated to providing quick turnarounds and responsive service at a good value for all of our clients.